Record the current condition as it was before the restoration.‼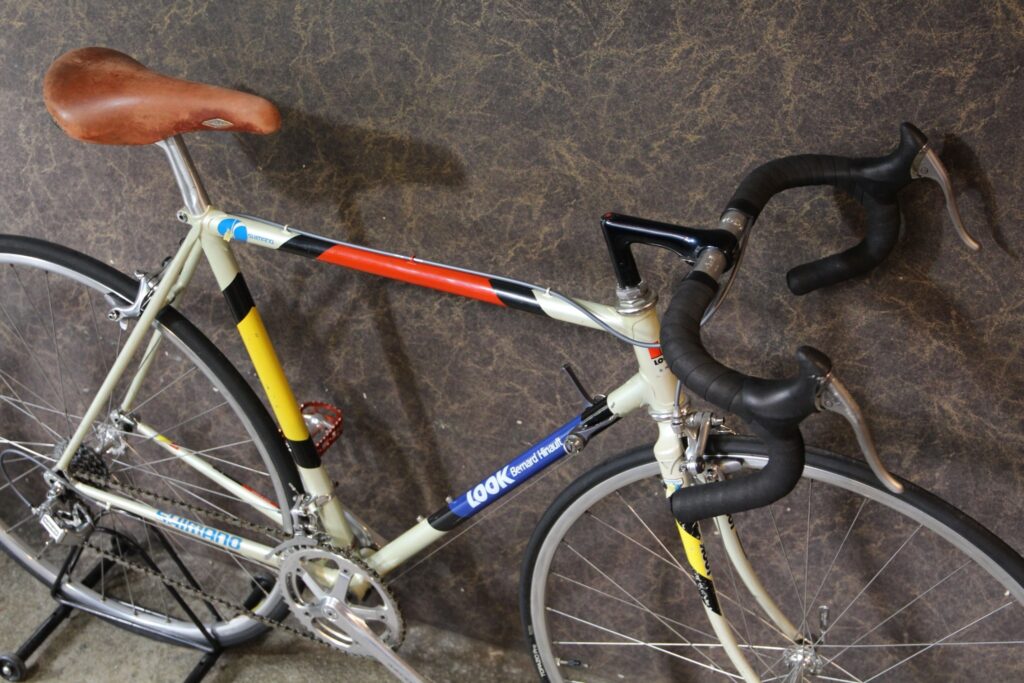 N氏よりご依頼分 Look "Bernard Hinault" 
レストア前の入庫時そのままの状態を記録として残します。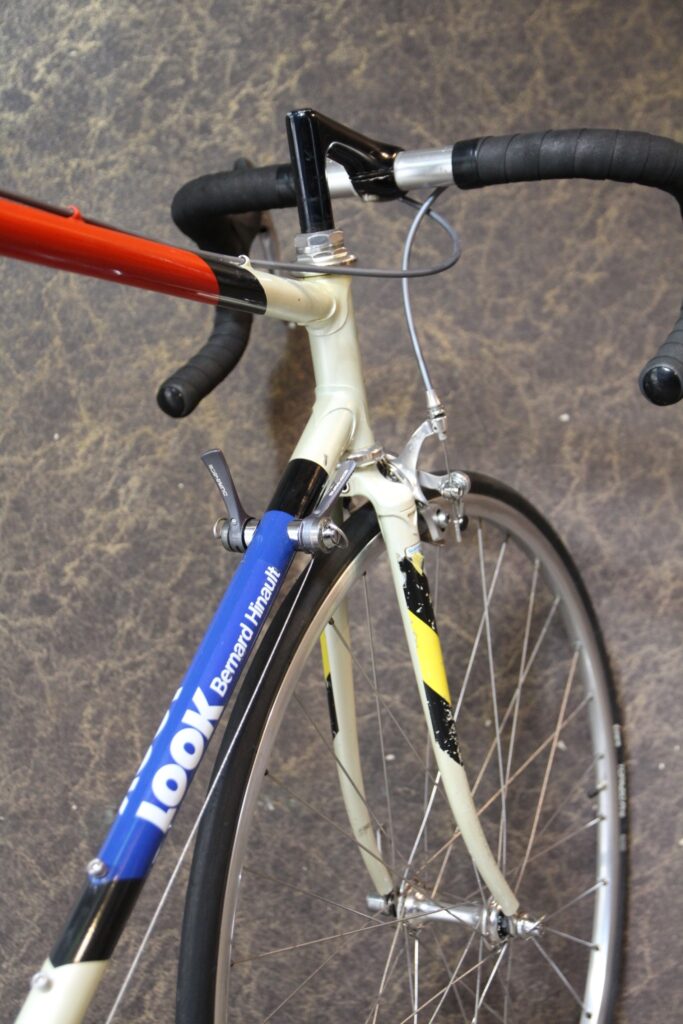 "In the process of restoring, discussing with Bernard Hinault!
As a child, Mr. N was inspired by the sight of Bernard Hinault racing in the Tour de France. I'm sure many others also have fond memories of him. 🚴‍♂️"
【Look Bernard Hinault】レストアお打ち合わせ中
少年時代、ツールドフランスを走るベルナール・イノー氏の姿に憧れを抱いていたN氏です‼
N氏と同様に懐かしい方も大勢いらっしゃるかと思います。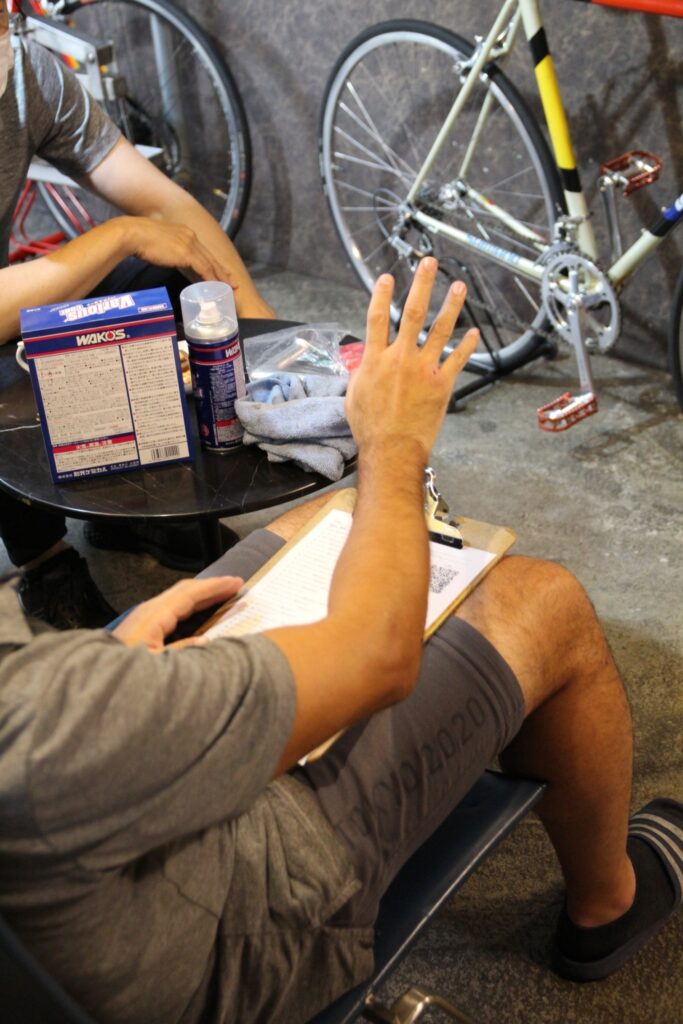 We will keep you posted on our progress.
Please look forward to it.
今後の進捗をお楽しみに👍
CorsaCorsaでは、あらゆる自転車のレストア/メンテナンス/カスタマイズのほか、塗装/フレーム修正、チタン溶接、メッキ化工、ワンオフ部品作製、ハンドルレザー巻きなどを専門的に行っています。最新モデルももちろん対応します。ネット購入の自転車や部品のお持ち込みなども大歓迎。輸入や輸出代行、eBayの購入代行もOK。自転車に関するご質問やご希望などがございましたら、何でもお気軽にお問い合わせください。
At CorsaCorsa, we specialize in restoring, maintaining, and customizing all types of bicycles. Our expertise includes painting, frame repairs, titanium welding, electroplating, crafting unique parts, and leather-wrapping handlebars. We also handle the latest models and gladly service bikes and parts purchased online.